Construction & Allied Trade Insurance Explained | PCI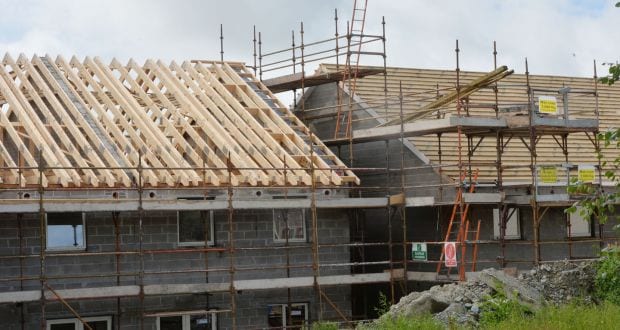 The Irish Construction industry has had a challenging time over the past year and a half to say the least. Following the complete halt of construction, many in the industry suffered substantial financial losses, loss of staff and job uncertainty. 
Now that construction has resumed, many people are engaging in home improvements following the rise in household savings. The industry is busier than ever, with some tradespeople having waiting lists stretching to 2022 and beyond.
To avoid any further disruption to your business, you need to ensure that you have adequate insurance in place. All building contractors must have the appropriate insurance cover for the work they carry out.
Domestic and commercial clients will request proof of insurance before choosing a tradesperson.
Who needs Construction Insurance?
No matter what type of cover the homeowner may already have, it's essential to ensure that you are appropriately insured. Everyone from a sole trader working on their own to a commercial company with numerous employees or a large multinational contractor requires construction Insurance. This typically includes:
· Building Contractors
· Plumbing & Heating Contractors
· Electrical Contractors
· Carpenters
· Stonemasons
· Roofers
· Joiners
· Guttering Contractors
· Plant Hire Contractors
· Tilers
· HVAC Contractors
· Bricklayers
· Glaziers
· Painter & Decorators
· Plasterers
· Flooring Contractors
What type of Construction and Allied Trade Insurance is required?
There are three main types of insurance required. These are:
1. Public Liability Insurance
This insurance covers claims made against you by a third party for injury, death, or property damage.
2. Products Liability
This insurance covers you for claims made by a customer for injury or death resulting from a product or part that you supplied.
3. Employers Liability
This insurance covers you if an employee has an accident or is injured at work and decides to make a claim. It may also be possible to include subcontractors in this type of cover.
H2: What is the best Construction & Allied Trade Insurance available?
The most suitable type of insurance for your business needs to be tailored to suit YOUR requirements. It would help if you worked with a broker who understands the Construction Insurance needs of Developers and Contractors. At Phelan Caswell we have a wide range of covers available to ensure you and your business are fully protected.
We also offer:
· Public & Products Liability Insurance
· Employers' liability Insurance
· Plant, tools & equipment Insurance
· Product Efficacy Insurance
· Professional Indemnity Insurance (Design & Construct)
· Engineering & Machinery Insurance
· Motor Fleet Insurance
· Contract Works Insurance
· Personal Accident Insurance
· Business Interruption Insurance
· Property Cover (Relating to The Business)
· General Contents & Stock Insurance
· Goods in transit
· Project management construction stage included