Savings and Investment Bonds explained | PCI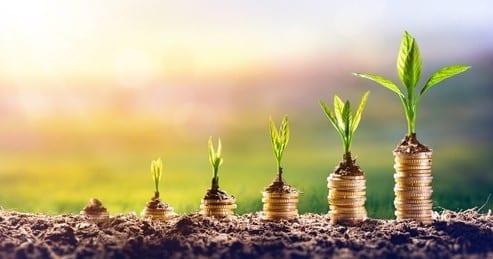 According to the latest figures from the banks people are saving more money than ever before during the pandemic. Is it any wonder that in the same timeframe deposit rates and returns from the banks are at an all-time low with some even charging you negative interest to house your own money in your bank account.
You don't have to keep your savings in your bank account. You can be smart with your money and earn better returns through an investment bond or savings plan.
What is a Savings Plan?
It is a regular savings contribution plan that allows you to make consistent progress towards your long-term savings goals. Growing your personal savings can allow you to enjoy greater security in your life by having money set aside for emergencies should they happen.
Most people usually put their savings into a regular savings account or deposit account. That will give you a low interest rate meaning you'll get a little bit more back than what you put in, but, when you invest your money in a fund you can earn a lot more in return. Investment funds seek to grow your savings faster than ever possible with the interest rates offered on regular savings accounts.
The length of time and amount contributed is up to you. At Phelan Caswell our expert team can find funds with steady consistent growth and funds that offer more potential for higher long-term gains. The funds with higher potential for growth come with more risk and it's worth noting that your investment could go up or down.
With careful management by Phelan Caswell, you can build a portfolio of funds geared towards your goals. A key benefit of these funds is that, unlike a deposit account, you have control over how your money is invested and how hard you want it to work.
What is an Investment Bond?
Also known as lump sum investment, an Investment Bond is a flexible way to grow your money. The premise is straightforward – you invest a lump sum into an investment bond which helps you to achieve your long-term savings goals over a period such as paying college fees, buying your first home, helping your children get on the property ladder or a rainy-day fund.
Each investment bond is different. You can access several bonds with varying degrees of minimum investment amounts and levels of risks and amount of return. The range of investment funds offered includes equity funds, bond funds, cash funds and funds with a combination of assets.
A fund manager oversees the fund and makes decisions about which assets it should hold, what quantities and when they should be bought and sold. There is an element of flexibility with this investment option as you can choose to switch funds and take a regular income from your bond if you like.
How does an Investment Bond work?
This type of investment product is fundamentally a life insurance policy where you invest a lump sum into a choice of available funds as described above. The fund's risk potential for growth on your original investment varies. When you cash investment bonds in the return you receive will depend on how the investment has performed over time.
To open an investment bond, you will need to meet the minimum lump sum capital requirement for that fund
This capital can be invested in a variety of funds with differing degrees of risk and potential returns
We can help to design the Investment Bond / Savings Plan that works best for you
You can then expect a growth on your initial investment depending on the types of funds you've opted for.
What is the risk associated with an Investment Bond?
When it comes to investing a lump sum of your money it is important to remember that there is always a level of risk involved. Often, you must be willing to take a greater risk if you desire a larger potential return on your investment. Ultimately you get to decide on the level of risk you are comfortable with. Investment bonds and Savings plans are available on a single, joint, and corporate basis or written under trust.
You don't have to be a millionaire or an expert to use funds to grow your savings. You just need to talk to a trusted financial broker or advisor. And start imagining what you could do with more. At Phelan Caswell Insurances, we design the Investment Bond / Savings Plan to suit your requirements and make it easy to engage with and understand the investment process. Speak to our investment team today.
Error: Contact form not found.